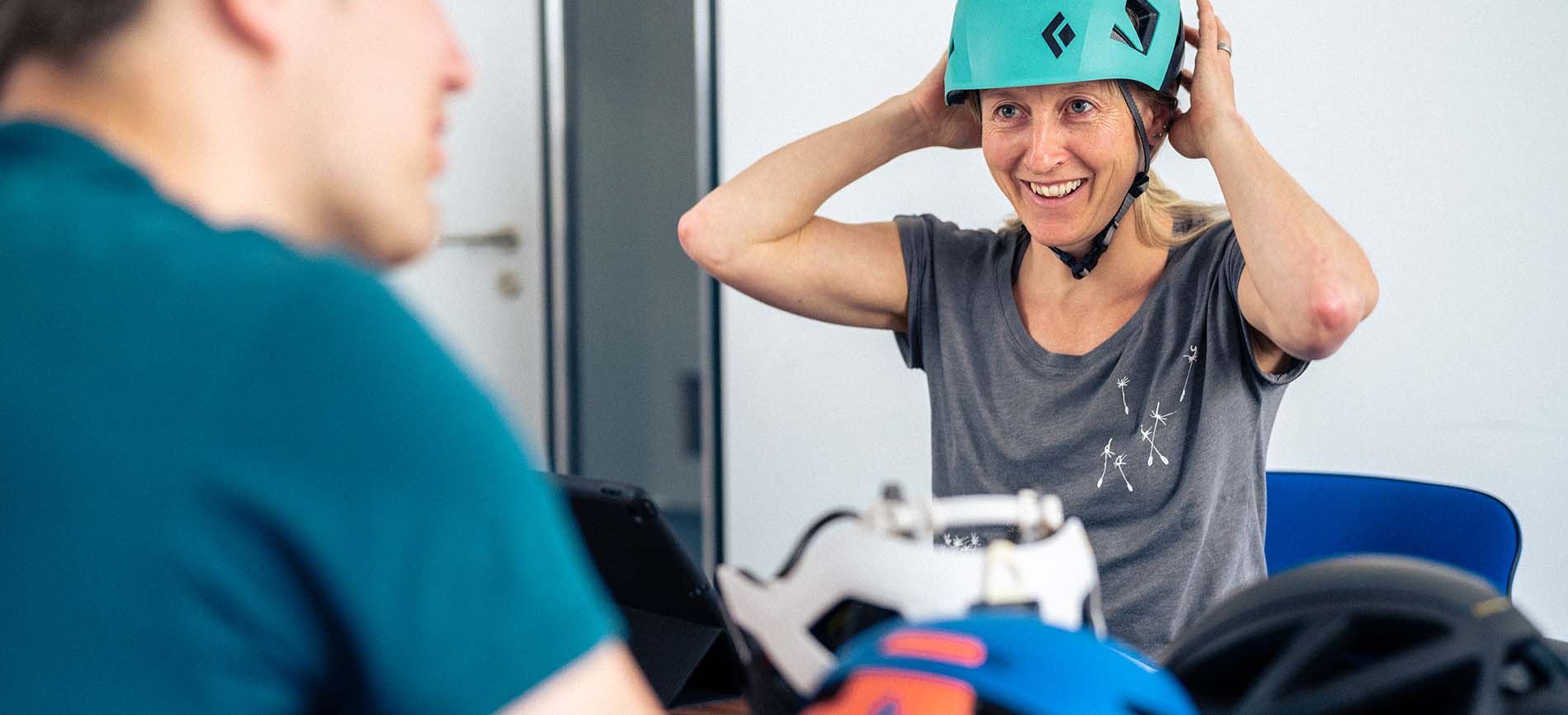 NEW

Speculative Application
Talentpool & proactive application - Procurement
BIKE24 • Barcelona, Dresden
Haven't found a job offer that matches your profile? Then we look forward to receiving your proactive application.
 
Your new challenge:
Whether marketing, retail, logistics or so much more - we will find the right job for you!
 
Your Skills:
Whether you're looking for an internship, are a career starter or a professional - if you're motivated to lend a hand and help BIKE24 move forward, we'll be happy to see where we can find a place for you.
What you can expect from us:
We want our talents to develop in an optimal way. For that, BIKE24 offers you a range of benefits, which you can read about here.
Employee discounts in our online shop
Whether bikes, accessories, outdoor or streetwear - our online shop has a lot to offer. As part of BIKE24, you can benefit from great conditions and live out your passion to the maximum.
Bike leasing
As an employee of our company, you can come to work with a well-equipped bike, pay only an attractive monthly rate and are optimally insured against many risks.
Flexible working hours / Remote work
A doctor's appointment, a walk in the park or a short bike ride at lunchtime? No problem, work-life balance is important to us and the flexible working time allows you to organise your day as you wish. In addition, home office and remote work are a matter of course for us.
Jobticket
If you would like to chauffeur your bike, you can use our Jobticket to travel through Dresden with a discounted DVB subscription.
Company pension scheme
And because your future is at least as important to us as it is to you, we subsidise the company pension scheme with a fixed portion and the highest degree of flexibility and fairness.
First name culture
"No bulky Mr. or Mrs." At BIKE24 we are on first name terms. Yes, even the bosses! Why? Because we want to communicate at eye level. What went wrong? What can we do better? What is going well?
Education and training
Your development is important to us! That's why you can take part in internal and external training courses. Whether it's English training, product training or specialist courses, we'll find the right thing for you.
Corporate Benefits
Our Corporate Benefits offer you a wide range of discounts on products and services. Travellers, fashion lovers, technology enthusiasts, gourmets or people looking for their next birthday present will find a great selection when browsing the platform.
Summer party and team feeling
20 years - time to celebrate! Every year we celebrate the company's birthday with a summer party to which we invite all our colleagues. Other team events are also organised, whether it's a volleyball or table tennis tournament, an after-work bike ride or team action in the high-ropes course - you'll quickly make friends here.
Leadership development
Our teams deserve good leaders. That is why our aspiring and already effective leaders train regularly in workshops, whether in-house or externally
Testimonials
"No matter how demanding the requirements are, people are relaxed and extremely respectful of each other. Integration into the team is completely smooth and no matter how trivial a question may be, there is always someone who is happy to answer it."
Employee Logistics via Kununu:
"I feel comfortable and accepted in the company and my work is valued by my superiors. As an employee, I get a generous employee discount from the company, have a free parking space at my disposal and my pension plan is subsidised by the company."
Employee Marketing via Kununu:
"The company is developing incredibly fast and offers ambitious people a lot of perspective."
Former employee via Kununu:
"There is a lot of work going on. If you are interested and qualified, you can also get involved outside your own area of responsibility."
Former employee via Kununu:
"Every contact, from the first day to the last, was characterised by friendliness and openness. Of course, sometimes you have a bad day and sometimes that affects conversations, but I've always found an open ear here for all questions and a suitable gap in the calendar."
Your application at BIKE24
Anything else?
At BIKE24, we promote green mobility and environmental protection. That's why we avoid paperwork as much as possible in our application process. We also pay attention to the security of your data. That's why we can only consider applications online via our applicant portal. Please do not send us any applications by e-mail or post. Please also note that postal applications will not be returned to you, but will be destroyed in accordance with data protection regulations. 
Thank you very much!
Also:
We value diversity and therefore welcome all applications - regardless of gender, nationality, ethnic and social origin, religion, disability, age and sexual orientation and identity. In addition, severely disabled people are explicitly encouraged to apply and will be given preferential consideration if they are equally qualified.
Even if you are not sure whether you meet the requirements 100%, you are of course still invited to apply. We will then find out together whether the position is right for you. If you want to make sure first, feel free to write to us on LinkedIn/Xing or call us - then we can clarify your questions jointly.
Are you looking for a new challenge where you can combine your passion for biking with your job?
Apply now!